Walking on a Winter Wonderland: Snowshoeing!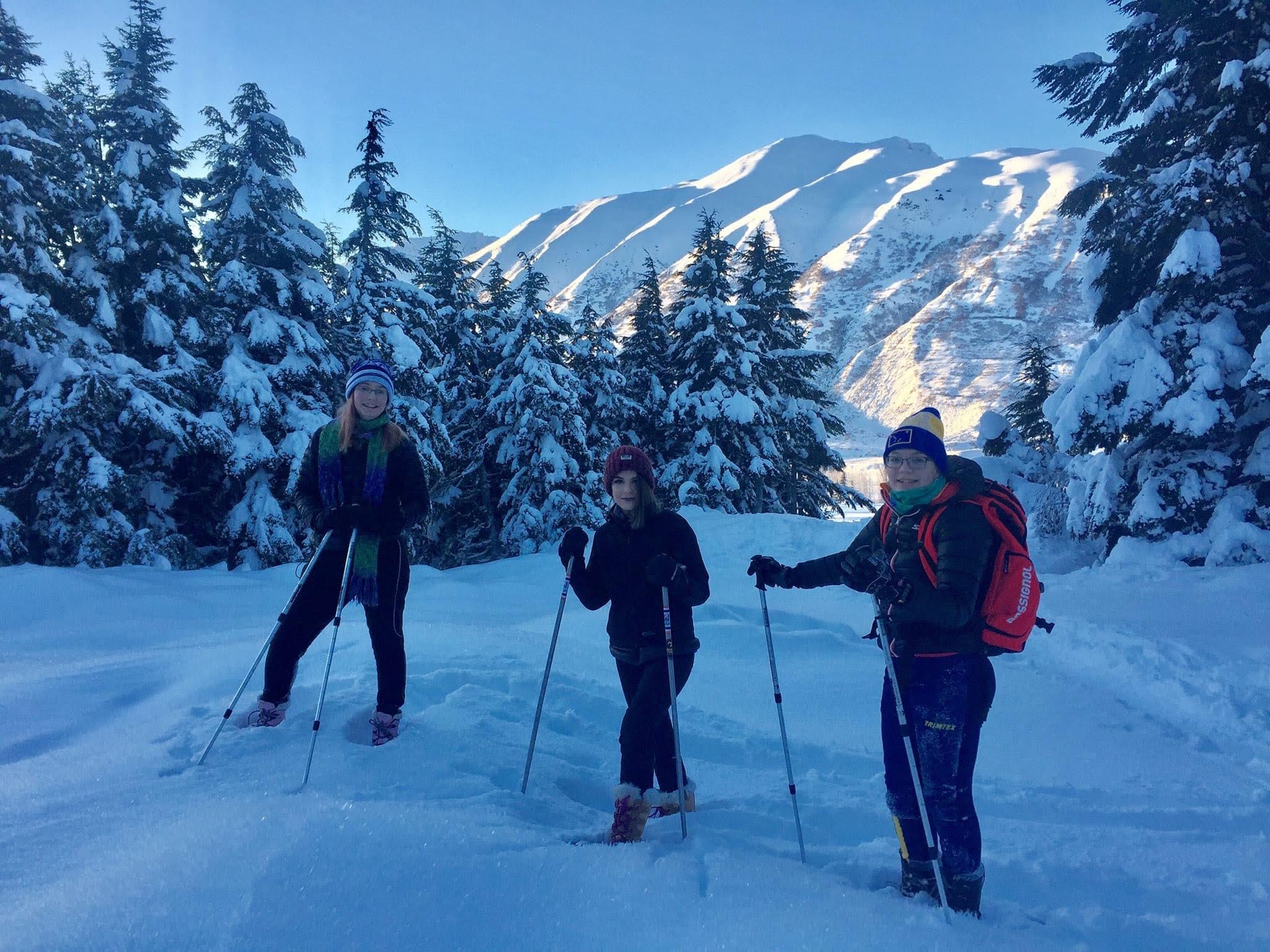 Are you looking for a new winter hobby? One with few barriers to getting started? Snowshoeing might be it! It's easy to learn, almost anyone can do it, and it's kind to your wallet (looking at you, skiing and snowboarding.) Here's how to get on those snowy trails this winter.
First, welcome to the snowshoe market. Here at The Hoarding Marmot, we have a wide selection of snowshoes for you to choose from and a wide selection of employees who can tell you about them.

There are three main categories of terrain: flat, rolling, and mountain. Flat is going to be the easiest and mountain is the hardest.

Flat snowshoes look like this:

The binding is simple and there is no heel lift.

Rolling snowshoes look like this:

These have more aggressive crampons, a sturdy binding system, and sometimes a heel lift (not pictured on this snowshoe).

Mountain snowshoes look like this:

These have aggressive crampons and a heel lift.
Kids' snowshoes also exist and have a noticeably smaller binding system to accommodate smaller feet as well as a smaller footprint that provides the right amount of floatation for their size. 


Once you've found the right pair, it's time to figure out where to take them out for a spin.

If you're looking for a spot near Anchorage, explore North Bicentennial Park and Powerline Pass. You can go from your couch to trekking these trails in 20 minutes.

We've heard of people trying to snowshoe high-traffic trails like the Coastal Trail, but we advise against it.

If you want to see fewer people and more remote scenery, try going to Eklutna lake, the Eagle River Nature Center, Girdwood, or Hatcher Pass. If you're going to one of these areas, check avalanche forecasts before you go!

A word of advice before you hit the snow: you may be sharing these trails with cross-country skiers who will not be happy if you are tromping through their ski tracks. Try to stick to the edges of the trail to play it safe. The great thing about snowshoes is that you don't even need a trail! You can wander off in the woods wherever there's snow - just don't get lost!
Collection 2019
Sale 70% Off
Title for image